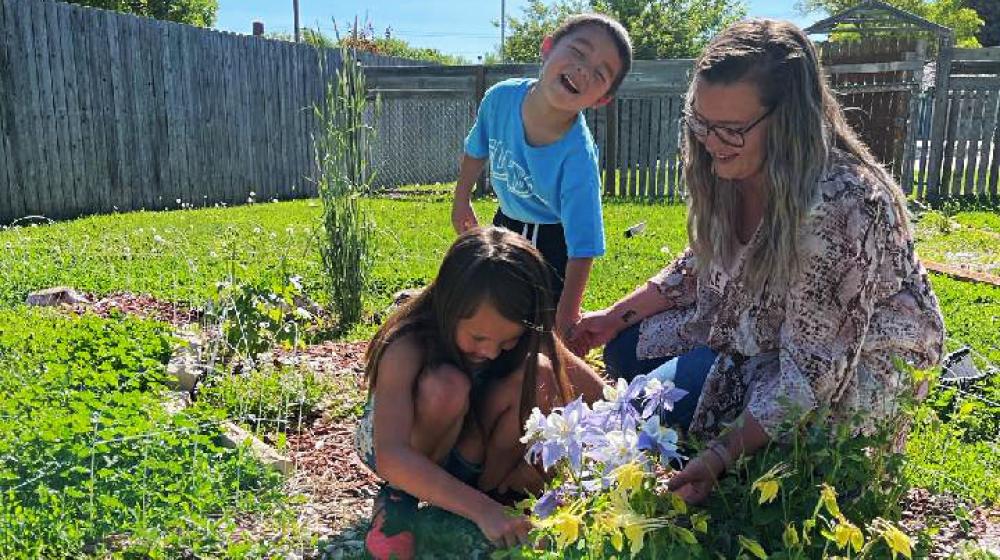 Homeownership, for many, it's the ultimate American dream. However, it can be difficult to achieve in a challenging economy, especially for those of limited means, but it is not impossible. In 2020, Jaimee Souksan made the dream come true for her family of three when she purchased a single-family home in Gordon, Nebraska with the help of USDA Rural Development. 

Jaimee and her two children lived with her parents for two years while she searched for a place to call home. She was approved for a 502 loan through USDA's Single-Family Housing Programs and purchased a picturesque two-bedroom, one-bath home with a lush green lawn, the perfect place to raise her kids.

The family can be seen loving their new space with their pup, roasting marshmallows, and enjoying the security of having their own home. 

Rural Development provided the 502 Single-Family Housing loan and High Plains Community Development Corporation provided closing cost assistance. This was a packaged application from Little Dixie Community Action Agency on behalf of High Plains CDC. 

Persons interested in USDA RD home loan programs can find more information on the website, www.rurdev.usda.gov/ne; or by contacting the Single-Family Housing team at 402-437-5551 Option 1, or email: SM.RD.NE.SFHQST@usda.gov.
 
Obligation Amount:
40250.
Date of Obligation:
October 19, 2020
Congressional District:
District 3