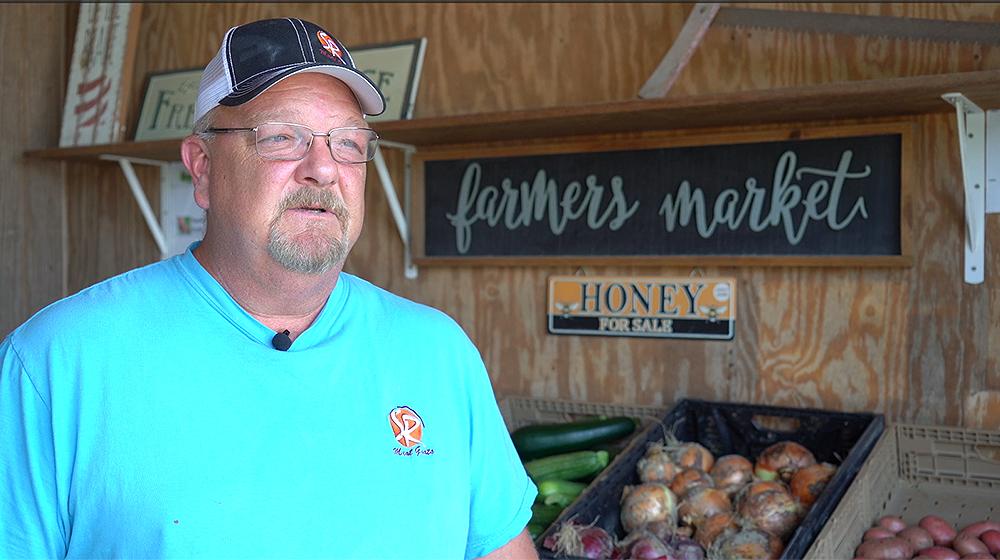 William French's family farm has been in continuous operation for more than a century, so each generation has had a front row seat for subtle shifts in the agricultural landscape of Central Virginia. Though a lot had changed since his great-great grandfather first grew tobacco on the land, the vegetable producer remained stuck in the past with expensive, slow and unreliable internet service.
Connectivity is key to every aspect of modern farming from seed selection to harvest and sales. French had to buy used equipment because he didn't have the ability to download the programs that run newer tractors and had difficulty processing credit cards and tap payments at farmers markets due to his spotty connection. 
When Firefly Fiber Broadband offered him service through a new project funded through USDA Rural Development's ReConnect Program, French was more than ready to make the switch. Today, he is preserving the rich legacy of Sunnyside Farms by embracing new technology to work smarter and faster than his ancestors could have ever imagined. 
"Broadband has helped us grow better produce more efficiently than ever before," said French. "It allows us to predict weather patterns a whole lot easier and I'm able to quickly finish my billing, invoicing and ordering so I can get back in the field and focus on what I'm supposed to be doing." 
While his father spent many evenings sorting through seed catalogues, French uses his lunch breaks to check reviews from other farmers or research treatment options so that he can make more informed decisions. He's also looking to buy that new tractor and has set up webcams to remotely monitor kidding of his prized Boer goats.
Broadband service is an integral part of his marketing efforts as well. Most communications come through email and online order systems and today's consumers want to know more about the farmers who are producing their food. French is sharing the story of his operation and hopes to establish an online store to continue growing the business. 
"When people go to Walmart, they will see a sticker that says Sunnyside Farms," said French. "Now, customers can also access our Facebook page to see and meet us without having to come here."
Photo Caption: Consumers can pick up William French's produce at his on-farm market as well as stands in Farmville and Powhatan (USDA photo by Jay Pinsky).
 
Obligation Amount:
$28,000,000.00
Congressional District:
5th, 6th, 7th