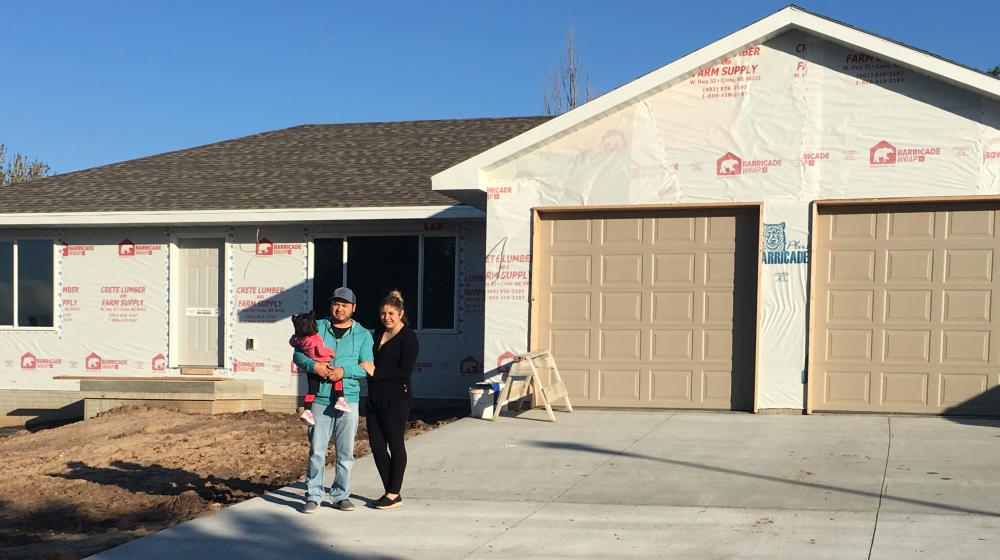 Jose Mendez Echeverria, wife Eliana and two year old daughter Aitana resided in a trailer house for nine years in Crete, Neb.  They were ready to buy a home that had more space and comfort.  Crete has a lack of housing available creating an obstacle.  A friend of Jose told him about the Rural Development direct housing loan  program that helped him to purchase a home and gave Jose the contact information thus the homeownership process began. Jose and Eliana decided on home construction and sold their trailer home, using money from its sale and their savings to pay for closing costs and to lower the amount borrowed.  The building began in November 2018 and they have been living in one room of Eliana's parents home during the construction to save more money and be able to move into their dream home. 
USDA Rural Development provided the financing for the new construction home with a loan of $175,000 through the Single Family Housing Direct Loan program.
When completed in mid June, Jose and his family will be comfortable in their home of four bedrooms, three bathrooms and a basement. Finally they will have their space and Aitana will have her own room.
Obligation Amount:
$175,000
Congressional District:
Congressman Smith District 3