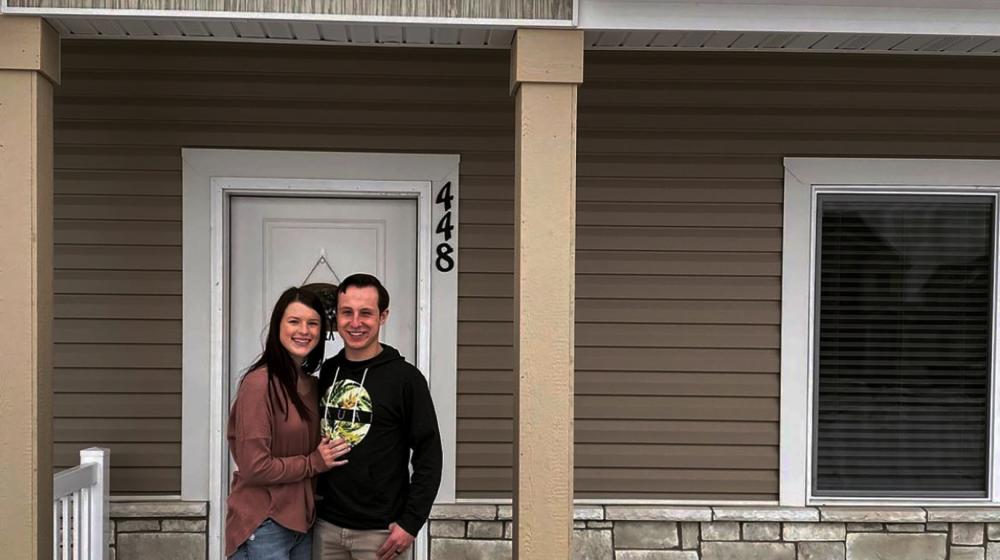 Haylee and Hayden Nix were in the market to purchase their first home after renting a house from a relative. 
Haylee said, "We wanted a home to have our own space and build equity in a property that would benefit us in the future."
The Nix found the house plans and property they wanted in the Elk Mountain Community, in Hyrum, Utah. They applied for a USDA guaranteed home after a friend recommended it. The Nix's were excited to know they qualified  for a USDA guaranteed home loan and were not required to make a down payment. The loan process went very smoothly with Karen Nielson's assistance at Guild Mortgage.
In the early spring of 2021, the Nix's moved into their new house, which was part of an extensive HOA community; this gave them access to a clubhouse with a gym, pool, hot tub, and an outdoor patio with a barbecue.
Haylee said, " Being in the HOA allowed us to really connect with the people in our neighborhood."
USDA's Single Family Housing Guaranteed Loan Program not only gave the Nix's the independence they desired, it provided them an affordable home and an opportunity to thrive in a growing rural community.
Obligation Amount:
Guaranteed Home Loan
Date of Obligation:
January 13, 2021
Congressional District:
5