Welcome! We support rural prosperity in Vermont by investing in modern infrastructure such as high-speed internet, electric service, and water and waste treatment systems. We help eligible rural Vermonters buy or rent affordable housing, and we can partner with you to build or improve essential community facilities such as hospitals, first responder stations, libraries, and schools. We also boost rural economic development by funding technical assistance for small business owners and entrepreneurs, helping them design robust business plans, find new markets, and promote their goods and services. We offer loan guarantees to help eligible businesses and manufacturers expand or improve, and we support energy programs that finance renewable systems for agriculture and industry. Because so many of our employees live and work in the very communities we serve, the USDA Rural Development mission is personal to us. It's this commitment to our neighbors that sets us apart. Rural America is hometown America. More than a great place to live, it's the people who make up America's spirit and character.
Scroll down to learn more about how we can help you and your community. Or, visit our Vermont contact page.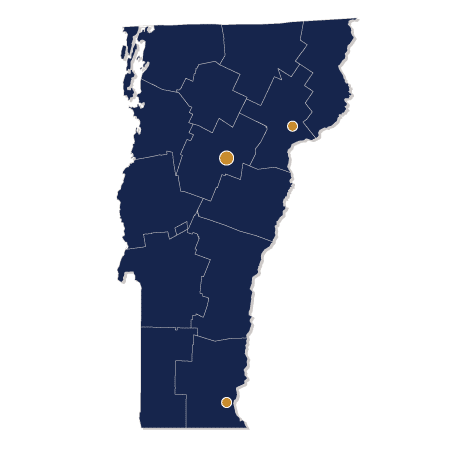 Vermont Contact Information
Vermont Rural Development State Office
87 State St., Ste. 324
PO Box 249
Montpelier, VT  05601
Phone: (802) 828-6080
Questions about Multifamily Housing Programs? Call 1-800-292-8293
USDA Rural Development staff is dedicated to assisting rural Vermont communities through its housing, business and community programs. Our mission is to increase economic opportunity and improve the quality of life for all rural Americans. Hours of operation: M-F, 8 a.m. - 4:30 p.m.