Grants
Small Business
Value Added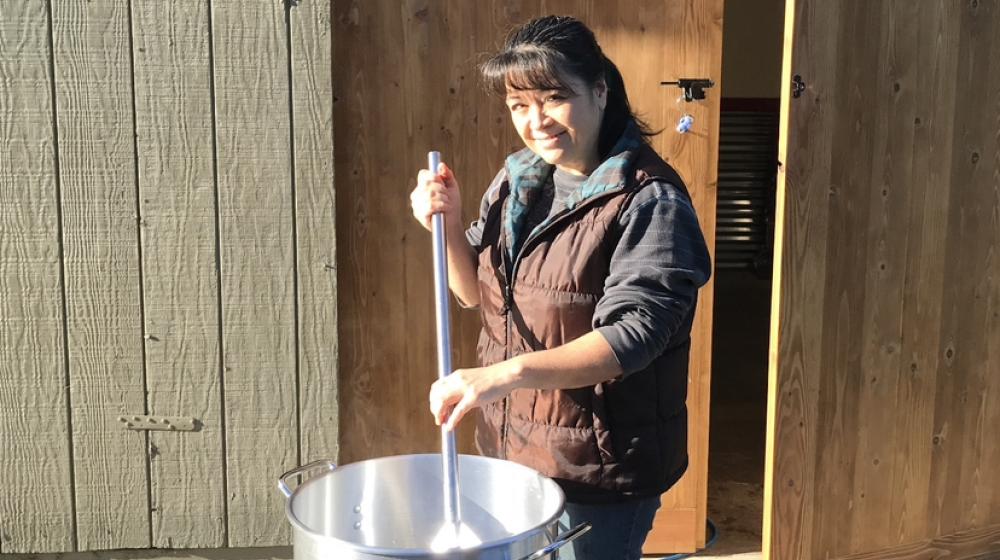 Small businesses are the center of rural communities and ensuring they have the tools needed to be successful is important for their sustainability. Fable Farms, a wine company in Washington, felt the strain during COVID-19 in 2020. Finding supplies for the business and getting customers to visit the winery for tastings became a challenge.  
"Tasting rooms were hard to start due to COVID and getting the business name out," said Fable Farms owner Michelle Alger.  
Alger and her husband heard about USDA Rural Development and a Value-Added Producer Grant (VAPG) through an informational webinar and decided to apply. This grant helps agricultural producers enter value-added activities to generate new products and create and expand marketing opportunities. 
In November 2021, Fable Farms received a VAPG grant that would fund brand awareness, create opportunities for collaboration with other local farms, and make connections around the community with customers, other wineries and produce farmers.  
"Being rural made it really hard and COVID. This assistance was meaningful because we wouldn't have been able to do it alone."  
Making connections and collaborating are important for Fable Farms because the assistance provided by USDA Rural Development helps repay the community with the profits made, which are donated to horse rescues, veterans' groups, and a local senior center in Washington. 
The future of Fable Farms looks bright and keeping this family legacy alive seems even more realistic with the help of USDA Rural Development. Find out how RD can assist your rural business or cooperative by visiting the Value-Added Producer Grants page for more information. 
Obligation Amount:
$23,530
Date of Obligation:
September 20, 2021
Congressional District:
06