Home Repair
Homeownership
Homeownership Month 2022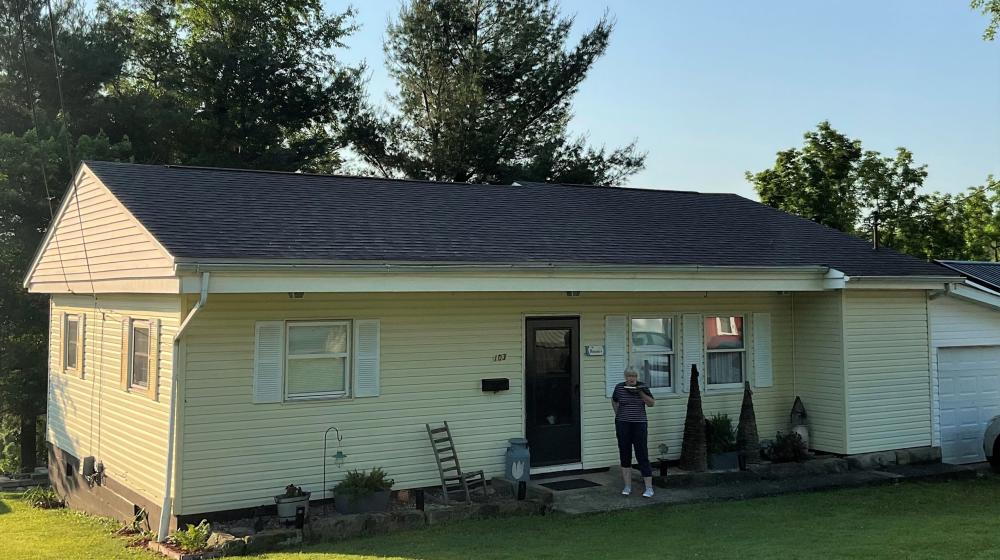 "I want to tell you what a wonderful experience I had working with USDA Rural Development..." began the customer appreciation letter written by senior citizen Connie Henson, of Spencer, West Virginia.
Ms. Henson wrote, "I needed a new roof for my house and at my age wasn't sure where to turn. I was so thankful to find your agency."
Ms. Henson applied to USDA RD's 504 Home Repair Program to make the needed repairs to her home's roof. Ms. Henson said in her letter to Area Specialist Brenda Fisher of the RD Office located in Ripley, West Virginia that it was "a relief that your agency agreed to work with me to apply for my loan to repair my roof. It really kept me in my home as I didn't have the money to do it on my own and would have ultimately had to relocate to a small apartment where I was sure that I wouldn't be happy."
Ms. Henson expressed her thanks to Ms. Fisher and Area Technician Cathi Ludwig for being "so easy to work with and forthcoming with the information I needed" to get her loan and grant.
Ms. Henson concluded, "Your staff was so friendly and helpful in walking me through the loan processing. I would certainly recommend your agency to my friends and family in need of loans for similar household repairs or other services you provide."
Find USDA Service Centers near you or visit the RD website to learn how RD can help your family.
Obligation Amount:
13,000
Date of Obligation:
April 12, 2022
Congressional District:
WV 02