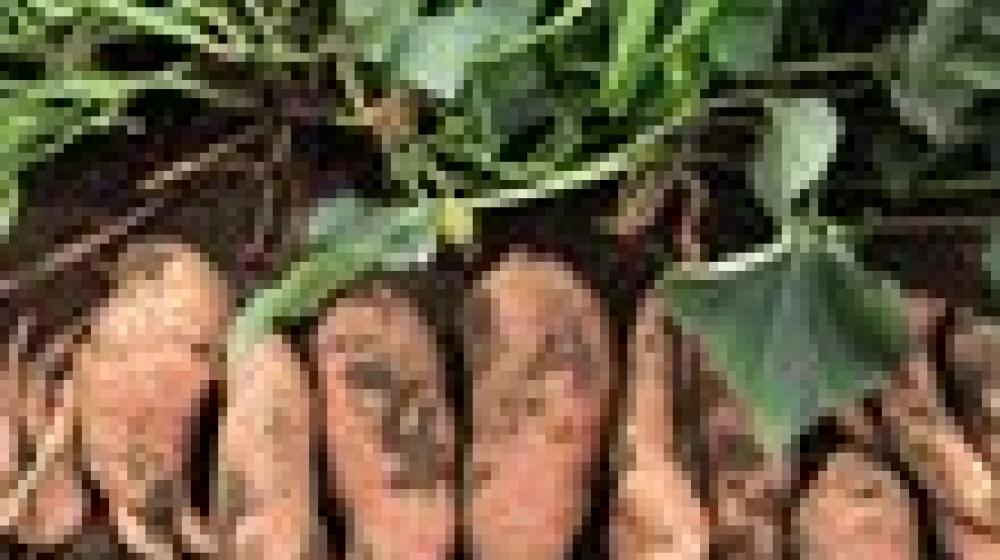 The Mississippi Delta Council for Farm Workers Opportunities, Inc. received $91, 138 through the Rural Business Enterprise Grant (RBEG). They are proposing to install a commercial kitchen with processing equipment to support the growth of a small emerging business – the Mississippi Delta Southern Rural Black Women in Agriculture (Women in Agriculture), an emerging women and minority-owned agricultural production and marketing business which began in March, 2010.
The funding provides for a modest build out and equipment installation and the processing facility will enable Women in Ag to expand its existing sweet potato greens processing business by adding the capability to process tubers. The facility will provide processing equipment for sweet potato tubers, storage, shared office space, and a table or booth space at an on-site farmers' market. As the facility grows, at least 15 microbusinesses affiliated with Women in Agriculture may have access to the kitchen, including 14 local caterers and small batch specialty food producers.
Women in Agriculture currently grow and process sweet potato greens and seeking to produce frozen sweet potato fries, pie filling, and dried sweet potato products. This project provides critical support needed by Women in Agriculture to develop its promising primary business, growing and processing sweet potatoes.
The business will be able to produce, brand and develop value-added "Nyami" brand sweet potato products for emerging local markets, including bake-able sweet potato fries marketed to local schools and institutional buyers. Also, they will be able to produce value-added specialty food sweet potato and other locally grown produce based products and snacks including sweet potato pies and chips. The "Nyami" brand (West African for yam) will emphasize and promote local identity, product quality, ancestral origins and agricultural, cultural and environmental sustainability.
Obligation Amount:
$91,138
Congressional District:
Congressman Bennie G. Thomson, 2nd