African American
Cooperatives
Local Produce
Sustainable/Organic Foods
Underserved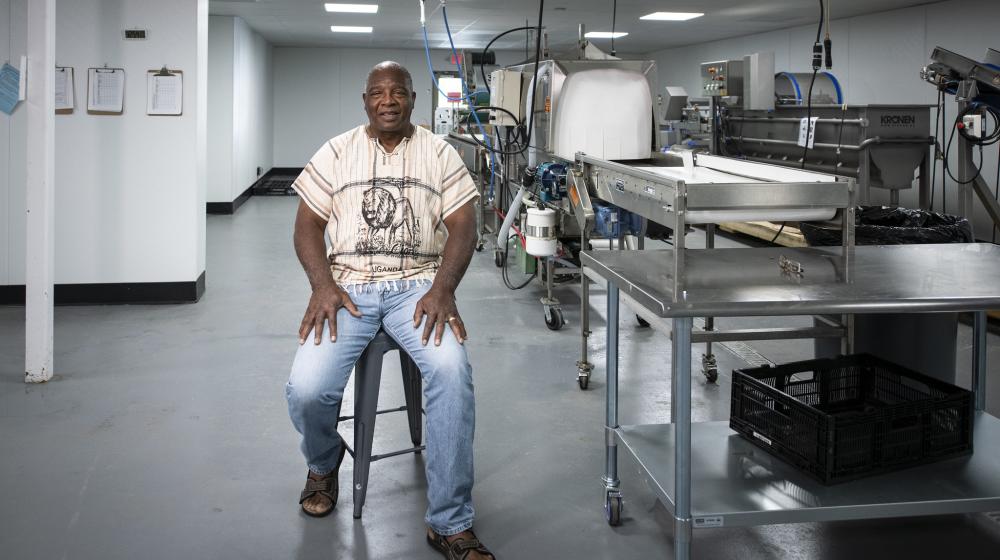 St. Helena Island, South Carolina, is home to the Black-owned Gullah Farmers' Cooperative. The co-op is named after the Gullah Geechee, an African American community known for its careful preservation of African cultural heritage in South Carolina and Georgia.  
"This project started 12 years ago with the goal of revitalizing agriculture in this community," said York Glover, secretary of the Gullah Farmers' Cooperative board of directors. "Small farmers had stopped producing because they couldn't find a market outlet. Our co-op provides local farmers that service." 
The co-op's members operate farms in the rural counties of the South Carolina lowcountry. To continue to expand and develop new customers and buyers, the co-op needed a facility to process their produce. With the help of Beaufort County, the co-op identified a vacant building that needed to be renovated and brought up to current building codes. That's where USDA Rural Development (RD) stepped in. RD's Community Facilities Loans and Grants and Rural Business Development Grant helped the co-op fund and open their new 10,000-square-foot processing facility. 
"We appreciate USDA," Glover said. "Without their assistance, we wouldn't have the resources we have — the facility, equipment, cold storage. Without that, we could not be where we are right now."  
Because land is generally considered to be the most valuable cultural asset of Gullah Geechee people, Glover wants farmers to know the co-op is there to help them preserve their land and heritage, while making a viable living from that land.  
"Our goal is to keep our community as rural as we can for as long as we can, and provide this community, this state, this nation, a good product," he said.  
The friendly and engaging Glover also offers this advice to anyone who may benefit from his experience. "Knowing where you are, where you want to go; USDA will help get you there." 
Obligation Amount:
375,000
Congressional District:
01