Cooperatives
Grants
Rural Development
Tribal
Underserved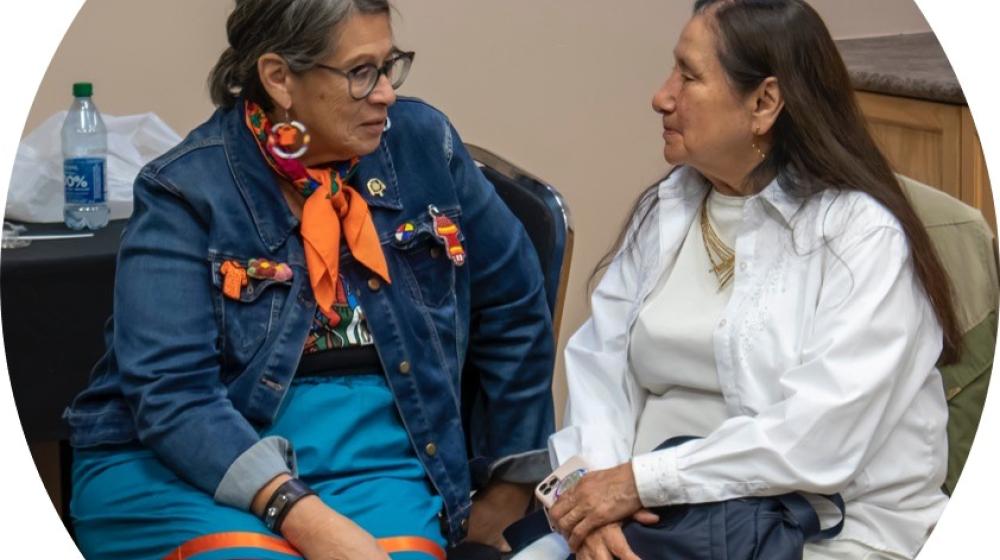 Cooperatives are designed to meet the common economic, social, and cultural needs and aspirations of a group. Making sure the group's values and cultural dynamics are honored is fundamental to successful cooperative development; this makes the co-op model attractive to many groups, including the Native American Agriculture Fund (NAAF). To advance its vision of locally led food systems in Indian country, the NAAF is partnering with the Cooperative Development Foundation (CDF) to facilitate a return to the cooperative model in ways that honor the values of every group in Native communities.  
To accomplish this goal, the Native Communities Cooperative Development Training project (NCCD), funded in part by USDA Rural Development's (RD) Socially-Disadvantaged Groups Grant program, is bringing together a dozen individuals from several Native communities as phase one of the NCCD community-led training and has already demonstrated the importance of building training by and for the communities served. The training sessions focus on contextualizing the work from a position of abundance and empowering the group with its own values and resources as it develops a cooperative. For example, one session led by Karri-Lynn Paul, a trainer for the group from the Coady Institute, focuses on storytelling.
"Stories are a Native way of sharing knowledge and a valuable form of data," Paul said.  
Another session teaches how to map skills of the head, heart, hands, and spirit to identify the individual community member's assets and strengths. This virtual training has brought together a group from various Native communities. 
Lessons learned from the first phase of this training will be shared with the broader community and inform the second phase, which will focus on building the capacity of steering committees and communicating and educating the community, as well as building bylaws and incorporation agreements.
To learn more about RD co-op programs and services, visit the Cooperative Services page. For RD resources and assistance geared toward the Native American community, please visit the Tribal Outreach newsroom section of our website. 
Special thanks to Mary Griffin, Executive Director of the Cooperative Development Foundation, for this story and photo
Obligation Amount:
175,000
Date of Obligation:
September 28, 2021
Congressional District:
2nd