Community Facilities
Tribal
Wastewater
Water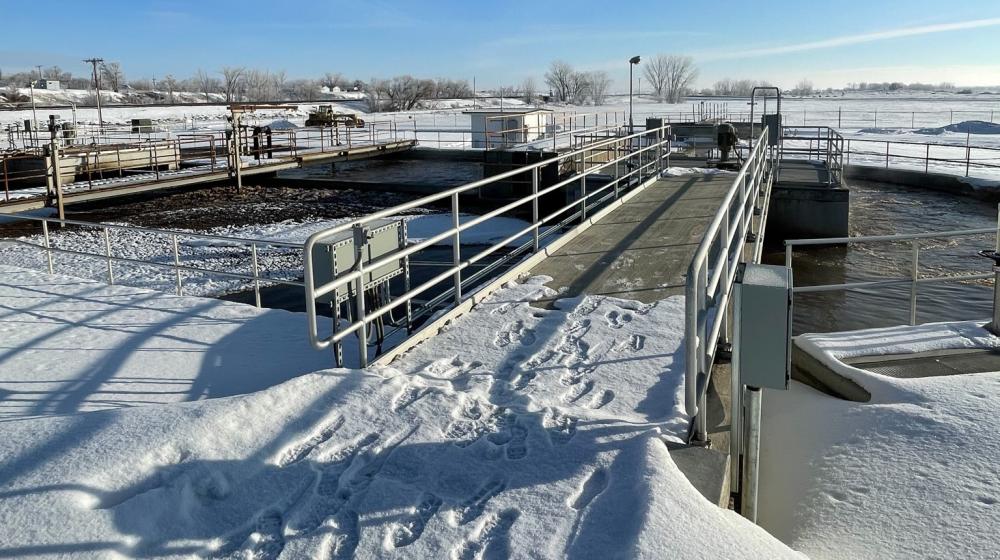 Located on the Fort Peck Indian Reservation, the City of Poplar is a thriving rural community of 759. It serves as Tribal headquarters of the Fort Peck Tribes and sits along Montana's famed Hi-Line – the state's northernmost route running from the North Dakota border in the east to the Rocky Mountain Front in the west.
About a decade ago it became clear that Poplar's wastewater treatment facility, built in the 1930s, needed repairs and modernization. In 2016, community leaders rolled up their sleeves and got to work. They connected with Montana Rural Development Water and Environmental Program (WEP) specialists to plan, design, and construct a new wastewater treatment facility. This undertaking was designed to help city planners ensure its new wastewater treatment process would be efficient, sanitary, and safe.  
"As the plant aged and equipment failed, it created a snowball effect, shedding light on more issues," said Engineering Project Manager Ryan Kopp. "USDA stepped up to help fund these additional items." 
From 2016 to 2020, Poplar received more than $6.39 million in funding through a series of USDA Water and Waste Disposal Loans and Grants to build a modern facility that would meet the community's needs. Construction began in 2019, resulting in modernizations to the headworks building, siphon system, and oxidation ditches. Additionally, ultraviolet disinfection – a crucial, final step in the wastewater treatment process – was rebuilt to modern, easily repairable standards.  
When construction was completed in 2020, the impacts were immediate and evident. The new wastewater treatment facility ensured that Poplar's public works employees were no longer are at risk of wading through untreated wastewater because of a siphon backup, Poplar's residents were no longer exposed to the odor of raw sewage, and wastewater discharged into the nearby Missouri River was 99% free of solid waste and contaminants.     
"When we started this project, the goal was to produce safe discharge into the river," said Shane Halvorsen, director of public works for the City of Poplar. "We take a lot of pride in that."
USDA Rural Development's Water and Waste Disposal Loan Program provides households, businesses, and municipalities in eligible rural areas with clean and reliable drinking water, solid waste and wastewater treatment and disposal, and storm water drainage systems and support.
Watch the Rebuilding a Wastewater Treatment Facility in Poplar, Montana video to see this story in action.
Obligation Amount:
$6,387,400
Congressional District:
MT-02