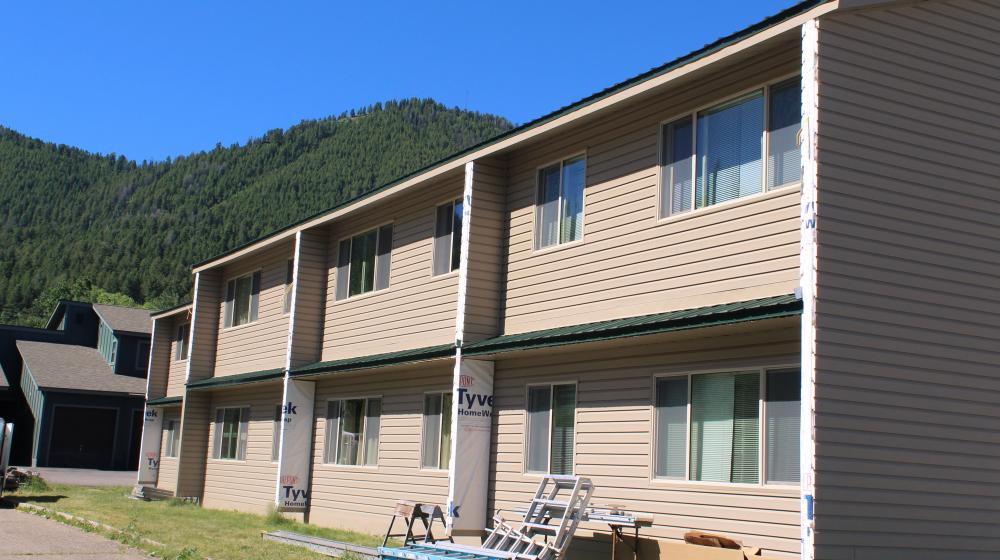 Built in 1983, the Brandychase Apartments were showing their age. The low-income housing complex had served the resort community of Jackson Hole for over thirty years and provided affordable living for seniors and other low-income families.
Facing the need for a significant financial investment to make necessary improvements, the original owner chose to sell the property to Cedar Creek Housing, LLP—a buyer with experience in the development, acquisition, and rehabilitation of affordable housing properties. Using low income housing tax credits and a loan guarantee from USDA Rural Development, The Brandychase was renovated, updated, and renamed as Cedar Creek I Apartments.
The improvements included energy efficient exterior upgrades, and interior renovations of cabinets and countertops, flooring and window coverings, plumbing, lighting, and freshly-painted rooms. Through USDA Rural Development's Rural Rental Housing Loan Guarantee and investment from the borrower and our local partners, the newly renovated Cedar Creek I Apartments will provide safe and sanitary housing for the lower income families that live and work in Jackson Hole.
 
Obligation Amount:
RRH 538 Loan $2,034,580, Assumption of existing RD Loan $404,742
Congressional District:
Lummis, At Large