Home Repair
Homeownership
Homeownership Month 2022
Water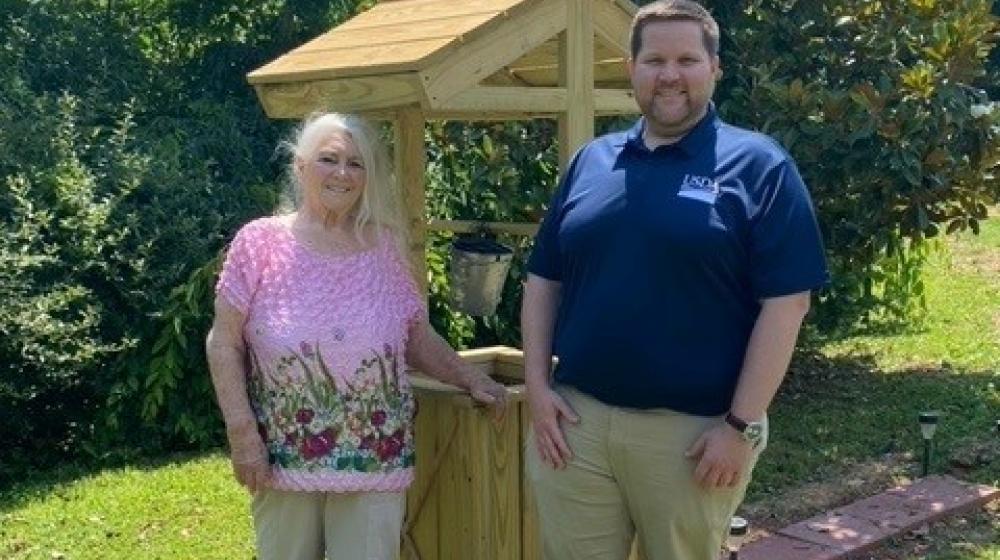 Peggy McCellan, a senior with limited income, living in Wayne County, West Virginia was faced with a serious situation in 2021. Ms. McCellan did not have a reliable source of water service to her home. In fact, for over a period of 8 months she found herself without any water service to her home at all! 
Ms. McCellan, a prior USDA Rural Development (RD) customer, was familiar with the Agency's 504 Home Repair program, having previously obtained a 504 Loan from RD in 2010.  Ms. McCellan contacted the RD office in Cross Lanes, West Virginia seeking assistance on March 2, 2022.  Area Specialists Michelle Meadows and Brenda Fisher (of the Ripley Area Office) worked with Ms. McCellan to expedite the needed financing for a new well to be drilled on her property as soon as possible!
The resulting combination Loan and Grant funding from RD's Single Family Housing Repair Loans & Grants Program, also known as the Section 504 Home Repair Loan and Grant Program, was obligated March 9, 2022. 
The work to drill and install the new well on Ms. McCellan's property was efficiently completed on April 8, 2022.  Ms. McCellan is so very thankful for the help she received in obtaining her new well that she continues to inform other people about RD's Single Family Housing Repair Loans & Grants Program, and the quality of assistance that is available to homeowners from USDA! 
Photo shows RD West Virginia State Director Ryan Thorn standing with homeowner Peggy McCellan at her well.
Obligation Amount:
16,000
Congressional District:
3rd