African American
Home Repair
Housing
Rural Development
Underserved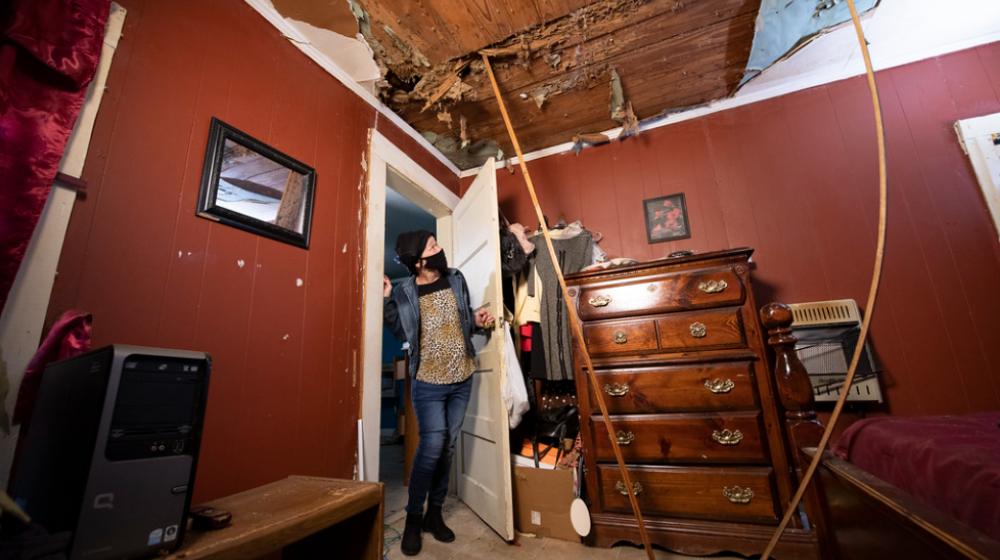 Ms. Sandra was born and raised in the rural town of Greenwood, Mississippi, but wanted more excitement in her life. She moved to Los Angeles in her early 20's and loved it, but she got terribly homesick for her family every time she called home. In 1999, she followed her heart home to take care of her ailing mother and never looked back.  
"Ain't nowhere like my little country town," Ms. Sandra said.  
After her mother passed away, Ms. Sandra bought a house in the Baptist Town neighborhood, one of Greenwood's oldest African American neighborhoods. She made repairs to the little fixer upper as her limited income allowed over the years, and then one day, she noticed water dripping from her bedroom smoke detector. She couldn't see a cause and couldn't afford a professional to investigate. She had no choice but to wait and see.  
COVID-19 had made its way into Greenwood by the time a water stain appeared on the ceiling. Ms. Sandra knew it would be a while until she could afford to fix the problem, but like the rest of the world, she underestimated how long the pandemic would last. Two years later, a section of her bedroom ceiling collapsed.  
From outside, Ms. Sandra's roof looked fine but hid pathways for rainwater to damage the roof's structure, the bedroom ceiling, wall, floor and foundation. Inside her bedroom, a hole opened in the ceiling when a large section fell.  
Ms. Sandra said, "When the roof started drooping, I was scared. I worried all the time that it was going to cave in back there." She began sleeping in her living room to be safe. She wasn't home when the ceiling finally fell in, but with no money to repair the damage, Ms. Sandra had no choice but to use boards to prop up the drooping ceiling around the hole.  
As the pandemic started to ease restrictions, Ms. Sandra learned about the Delta Design Build Workshop (Delta DB) and signed up for assistance. Delta DB is a social impact design-build firm based in Greenwood that specializes in affordable housing construction and rehabilitation. The company had recently received a Housing Preservation Grant (HPG) from USDA Rural Development (RD). The HPG program provides grants to sponsoring organizations like Delta DB for the repair or rehabilitation of housing owned or occupied by low- and very-low-income rural citizens like Ms. Sandra.  
While her roof was being repaired, the construction crew told Ms. Sandra it looked like someone had drilled a hole down through the ceiling all the way into the foundation. 
"My house was like a donut with the hole in the middle!" Sandra joked. "I'm so happy and thankful it's fixed!" 
Family and home are what makes Ms. Sandra's heart happy. She is most thankful for the time she will get back with family after having her home repaired.  
"I told my sister the room is fixed," she said with a smile. "I have my bedroom back, and she can visit me any time she wants, for as long as she likes."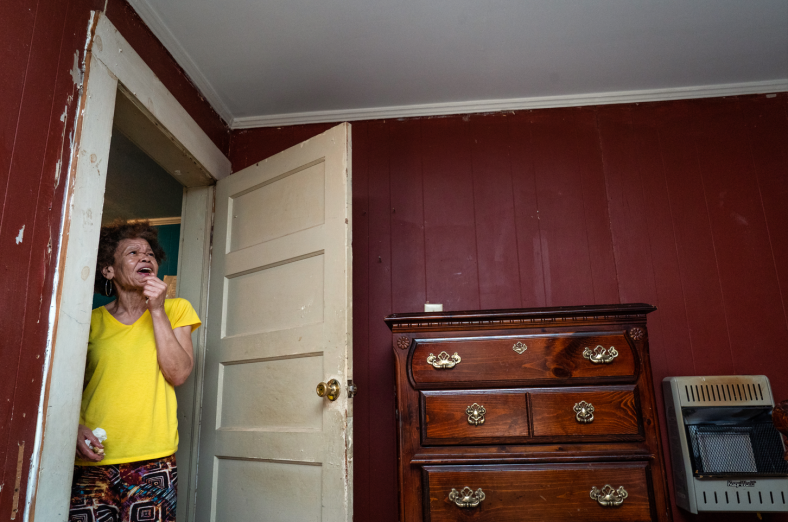 Date of Obligation:
September 16, 2021
Congressional District:
2nd