Home Repair
Homeownership
Homeownership Month 2022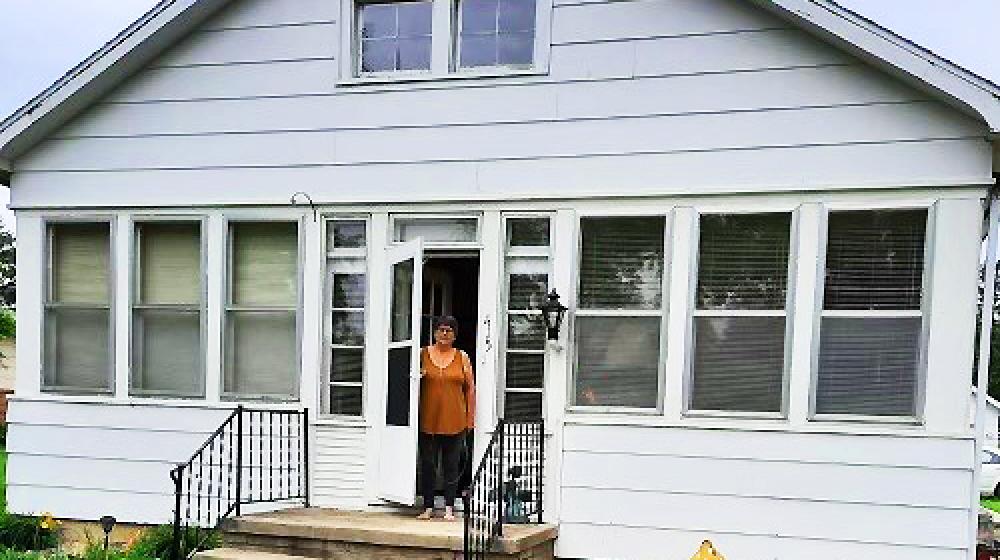 In September 2020, Julie McDowell of Ponca, Nebraska needed a new furnace and air conditioner for her home. The situation felt dire. Not only was the harsh Nebraska winter on its way, but her old furnace was filling her home with dangerous carbon monoxide. When she bought the house in the 1990s she thought it would be her forever home, but after decades of hard work, a medical diagnosis changed her situation and threatened her stability. She found herself on a limited income, and a new system was out of her reach. Luckily, McDowell's daughter knew U.S. Department of Agriculture's Rural Development had programs to assist. 
McDowell contacted Taylor Ray, a loan specialist in Lincoln, with USDA RD's Single-Family Housing Team, and began the application process for RD's 504 Home Repair Program. 
"Taylor was new to RD at the time, in fact, I think I was her first applicant, but I wouldn't have known it if she hadn't told me," said McDowell. "She was incredibly knowledgeable, but more importantly, she was helpful and patient with me. She answered all of my questions and my application was approved." 
McDowell applied in September with concern her furnace would give out any day. It survived until December, failing completely just two days before her new unit was installed. 
"They installed the new unit on the first day of the first blizzard that year," said McDowell. "The timing was perfect. I am so grateful!"
McDowell received a grant of $3565 and a loan of $3566 to complete the project. She said she would never have been able to do it on her own. 
Staying in Ponca meant everything to McDowell. Her mother was born there, and her family's roots run deep. With numerous cousins in the area, she said Ponca is home, and after living in another state for a time, it was clear she and her family wanted to return to Ponca where their quality of life would be best. 
"I was really worried I'd have to leave my home at some point, but USDA has made it possible for me to stay and ensured my health and safety too," said McDowell. "I love it here and want to stay as long as possible. We have a safe community, and my neighbors are the best. We look out for one another. It is a wonderfully supportive community." 
According to McDowell, the application process was fairly simple with Ray's assistance. She encourages other rural Nebraskans to apply as well.
To qualify, applicants must be the homeowner and occupy the home; unable to obtain affordable credit elsewhere; have a household income that does not exceed the limit by county; be 62 or older for a grant, and not be able to repay a repair loan. 
Loans may be used to repair, improve, modernize, or remove health and safety hazards. Grants must be used to remove health and safety hazards. The maximum loan is $40,000. The maximum grant is $10,000. Loans and grants can be combined for up to $50,000 in assistance.
For more information, visit www.rd.usda.gov/ne, or reach out to the USDA Rural Development's Single-Family Housing Team in Nebraska by email at  SM.RD.NE.SFHQST@usda.gov; or by phone at 402-437-5551, option 1. 
Under the Biden-Harris Administration, Rural Development provides loans and grants to help expand economic opportunities, create jobs, and improve the quality of life for millions of Americans in rural areas. This assistance supports infrastructure improvements; business development; housing; community facilities such as schools, public safety, health care, and high-speed internet access in rural, tribal, and high-poverty areas. 
USDA is an equal opportunity provider, employer, and lender.                                                
 
Date of Obligation:
December 3, 2020
Congressional District:
3