Home Repair
Homeownership
Housing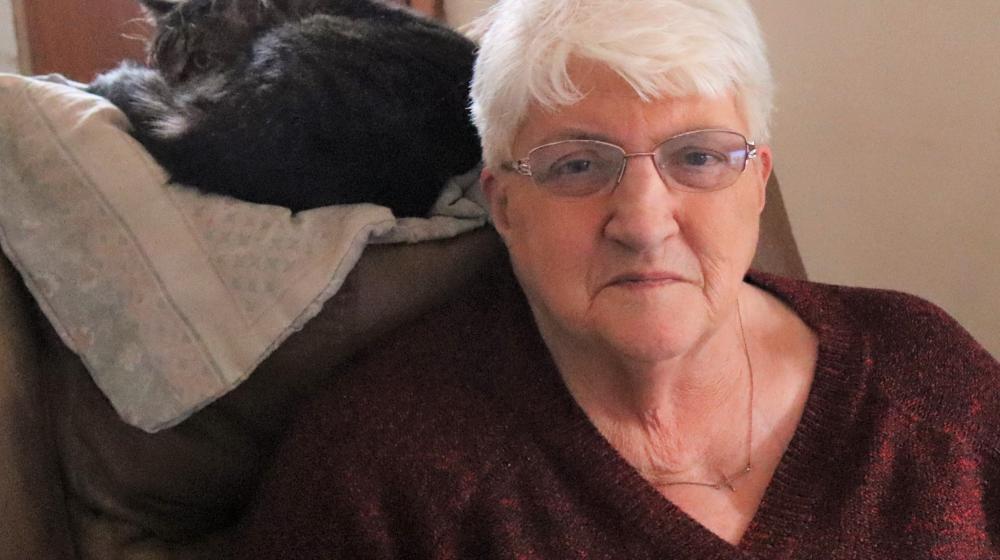 Barbara Svatos is a proud member of the Wisner community. She helps run the scale for truck drivers hauling cattle in and out of a local feedlot. In this way, Barbara is part of the global food supply chain from her home in northeast Nebraska.
USDA Rural Development's Single Family Housing Repair Loans & Grants, also known as the Section 504 Home Repair program, has helped Barbara stay at home in rural Nebraska. The program provided Barbara assistance for needed repairs to make her house safe and comfortable. The repairs included plumbing and electrical improvements.
This was especially important for Barbara, who is committed to staying in her community and working despite some physical limitations. 
Barbara's home is a haven not just for her, but also for extended family members, pets, and friends. Barbara's house has been a place where loved ones have been welcomed for both short visits and extended stays, making it a special place for her family as well. Barbara's cat Zelda has also made herself at home, staking out the back of the living room recliner as her own cozy spot.
Barbara and Zelda continue to live happily in their home, welcoming family members and friends from near and far. Some come bearing gifts of the meat products produced from the cattle hauled in and out of Wisner. Barbara's good humor, cozy home, and genuine hospitality ensures they all leave with a smile.
Obligation Amount:
$6,441
Date of Obligation:
February 1, 2023
Congressional District:
NE CD 01 Flood