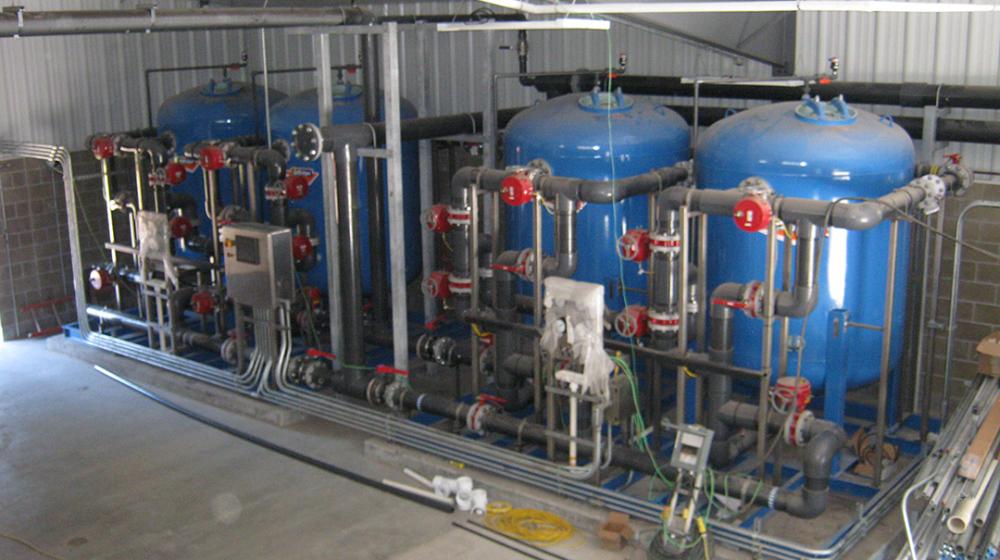 The City of Stromsburg's water source contained high levels of arsenic that exceeded the minimum requirement mandated by the Safe Drinking Water Act (SDWA) and needed to be brought back into compliance.  Serving over 1,232 residents, the City also needed to replace deteriorated and undersized water mains.  Additionally, some of the water lines were approximately 90 years old and required upgrades.
The City was able to meet the drinking water standards by installing AdEdge Arsenic removal equipment for the City's water supply.  Additionally, the well house was rehabilitated and selected water mains and lines were replaced to accommodate higher flows.  The City of Stromsburg now has a system designed to meet the needs of the current population and the foreseeable future growth. 
The water improvement project was funded by USDA Rural Development providing from the American Recovery and Reinvestment Act (ARRA) water system improvements with a $1,358,000 low interest, 20 year direct loan and a $541,500 grant.  These funds were leveraged with a $139,724 loan and a $96,776 grant from the Health and Human Services State Revolving Fund.  The City also contributed $100,000 from its own funds for the $2,236,000 in total project costs.
Obligation Amount:
ARRA $1,358,000 loan; $541,500 grant
Congressional District:
Representative Fortenberry, District 1