Name
Nebraska Rural Development State Staff
This week, the United States Department of Agriculture Rural Development celebrated America's entrepreneurs and announced a resource guide, highlighting agency programs available to assist rural businesses with available grants and guaranteed funds that can be used for growth, marketing, training, and energy savings. Value-Added Producer Grants are one of the programs offered to rural entrepreneurs in agricultural production, and Nebraska Rural Development is seeking interested applicants now. 
Last year, Rural Development in Nebraska invested $1.9 million through the Value-Added Producer Grant program for 12 agricultural producers to help develop new products and expand their business lines.
The VAPG program may be used for planning activities or working capital expenses related to producing or marketing a value-added product. This includes feasibility studies, business plans, processing of the value-added product, logo and website development, marketing, and distribution. Funds cannot be used for agriculture production or the purchase of land, buildings, or equipment.
"The Value-Added Producer Grant program is USDA's premier rural development tool for producers," explains Kate Bolz, Nebraska state director, USDA RD. "The Value-Added Producer Grant Program contributes to business sustainability and growth in rural areas, while also enhancing food choices for consumers."  
Since the inception of the program, USDA has awarded 151 Value-Added Producer Grants for rural Nebraskan ag producers and small businesses, totaling $17.3 million.  
In Nebraska, Smilin' Ranch Company DBA, The Milk House in Gothenburg, Nebraska, received a $49,986 grant to assist with the costs of marketing their various dairy products, such as ice cream, butter, yogurt, cottage cheese, and buttermilk, through increased marketing and grant funds will be used to assist with operational, packaging, and labor costs.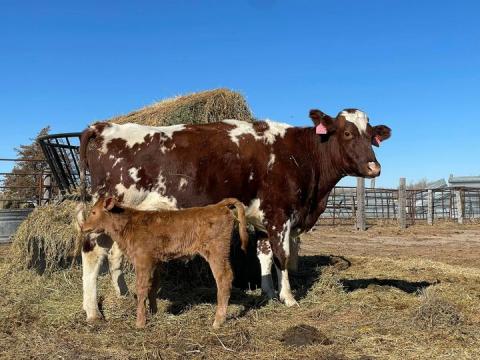 Sonpower Industries, LLC in Ord, Nebraska, received a $130,000 grant to assist with the costs of in-store promotions and digital marketing to distribute the Simply Sunflower Oil nationwide. Grant funds will be used to increase marketing efforts, complete certifications for various markets, and update digital systems to meet distributors' requirements.
Free Day Popcorn, LLC in Byron, Nebraska, received $250,000 to provide working capital for the processing, packaging, marketing, and distribution costs for their ready-to-pop popcorn kernels.
Livingstone Enterprises, Inc. in Fairbury, Nebraska, received $53,000 to complete a feasibility study to determine the location and capacity of an anaerobic digester that will utilize hog manure to make renewable natural gas.
USDA Rural Development Nebraska wants to build on its track record of helping agricultural producers across the state by enabling farmers, ranchers, and cooperatives to grow their businesses through the development and marketing of new and existing products. Independent agricultural producers, farmer or rancher cooperatives, and producer-controlled entities are eligible. 
To discuss applicant and project eligibility or for more information on the VAPG program in Nebraska, please contact Business Program Specialist Brant Richardson, brant.richardson@usda.gov, or (402) 437-5568.  
Under the Biden-Harris Administration, Rural Development provides loans and grants to help expand economic opportunities, create jobs, and improve the quality of life for millions of Americans in rural areas. This assistance supports infrastructure improvements; business development; housing; community facilities such as schools, public safety, and health care; and high-speed internet access in rural, tribal, and high-poverty areas. For more information, visit www.rd.usda.gov. If you'd like to subscribe to USDA Rural Development updates, visit our GovDelivery subscriber page.
USDA touches the lives of all Americans each day in so many positive ways. In the Biden-Harris Administration, USDA is transforming America's food system with a greater focus on more resilient local and regional food production, fairer markets for all producers, ensuring access to safe, healthy, and nutritious food in all communities, building new markets and streams of income for farmers and producers using climate-smart food and forestry practices, making historic investments in infrastructure and clean energy capabilities in rural America, and committing to equity across the Department by removing systemic barriers and building a workforce more representative of America. To learn more, visit www.usda.gov. 
 
USDA is an equal opportunity provider, employer, and lender.