Image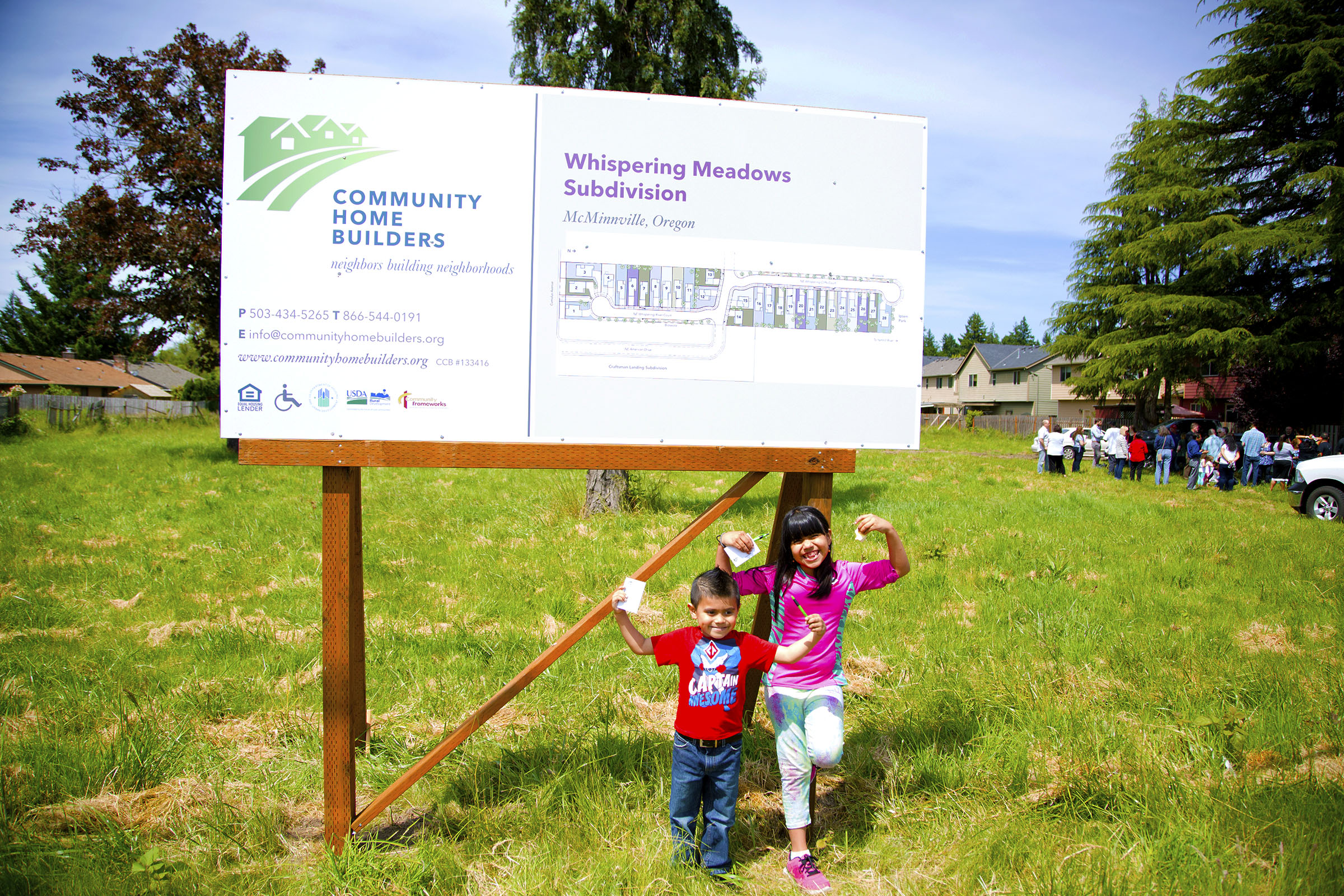 Today, the U.S. Department of Agriculture (USDA) Rural Development joined its partner Community Home Builders to celebrate National Homeownership Month with a groundbreaking ceremony for families that are building their way to homeownership in McMinnville, Oregon, through USDA's Mutual Self-Help Housing Program.
"Buying a first home can often seem like an unattainable dream for many hardworking rural Oregonians," said USDA Rural Development Acting State Director Jill Rees. "USDA is helping to bring that dream within reach through a unique program that allows families to use their own sweat equity as a down payment on a new home. Our many partners in this effort, including Community Home Builders, are essential in making these opportunities possible."
With Mutual Self-Help Technical Assistance grant funds from USDA Rural Development, the nonprofit Community Home Builders is helping families with modest means build their own homes by developing a site, securing the assistance of professional subcontractors, and providing construction coordination and training.
The current group of 26 families in McMinnville, working side-by-side on nights and weekends, will perform approximately 1,500 hours of construction work on each other's homes, buying down the price. They will work on nearly every aspect of the home, from the initial site preparation through framing, painting, landscaping, and nearly everything in between. Qualified participants will also receive a low-interest mortgage from USDA Rural Development for the remaining cost of the homes.
The new Whispering Meadows Subdivision where these homes will be constructed will feature environmentally-friendly features, including stormwater bioswales to treat run-off through natural filtration before it flows into the nearby Yamhill River. All homes in the subdivision will also be Energy Star-certified, reducing their energy consumption, helping protect the environment, and ensuring the homeowners pay less on their monthly utility bills.
Additional funding for this development is being provided through the Department of Housing and Urban Development, the nonprofit Community Frameworks, and Citizen's Bank.
Through its suite of Single Family Housing Programs, USDA Rural Development helps rural residents in Oregon and across the country achieve the dream of homeownership. In 2016 alone, USDA Rural Development provided $378 million in loans and loan guarantees and $132,000 in grants to help more than 2,100 low-income rural Oregonians purchase, build, or repair their homes. For more information about options for buying a home in a rural area with USDA assistance, visit us online or contact your local USDA Rural Development office.
USDA Rural Development provides loans and grants to help expand economic opportunities and create jobs in rural areas. This assistance supports infrastructure improvements; business development; homeownership; community services, such as education, public safety, and healthcare; and high-speed internet access in rural areas. For more information, visit www.rd.usda.gov/or.