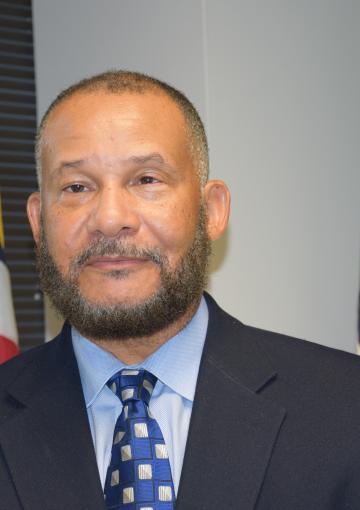 Mel Ellis
Acting State Director for North Carolina
Mel is currently the Associate Enterprise Director assigned to the Management Services Division of the Business Center Operations Office for USDA Rural Development. 
His career with USDA began in 1994 as an Assistant County Supervisor with the Farmers Home Administration, forerunner agency of USDA Rural Development.  His tenure with the department includes serving at the USDA headquarters in Washington, D.C. 
Mel holds a Bachelors Degree in Business Administration (Finance) from North CarolinaCentralUniversity and a Masters Degree in Agricultural Economics and Rural Sociology from North CarolinaAgricultural & TechnicalStateUniversity. 
He and wife, Joyce, live in Wake Forest, N.C., with their 18-year-old son, Mel, Jr. and 11 year old daughter, Mallory.